Congratulations to our 2018 Honorees!
Mark Ray - Conservationist of the Year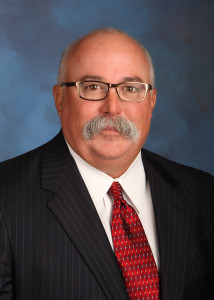 Mark Ray is Vice President of Borden Insurance, in Corpus Christi, TX.  He is currently, and for the past 11 years, serving as Chairman of the Board of the Coastal Conservation Association – Texas.  CCA Texas represents over 70,000 members in the State of Texas, advocating for Marine Conservation, creation of marine habitat and angler access to resources.  Additionally, Mark serves as Chairman of the Board of the Center for Sportfish Science and Conservation at Texas A&M University, Chairman of the Management Committee and Vice –Chair of CCA National, Board Member of Building Conservation Trust – CCA's National Habitat Program, Director for the Texas Foundation for Conservation and is currently Chairman Elect for the Independent Insurance Agents of Texas, the largest State  insurance trade association in the U.S.
Formerly Mark has been a member of the South Texas advisory board of The Nature Conservancy, Steering Committee member of the Harvey Weil Sportsman Conservation Award, The South Texas Advisory Board of the National Fish and Wildlife Foundation, President of the Corpus Christi chapter of CCA 1995-1997 and President of the Independent Insurance Agents of the Coastal Bend 2007-2011. Mark is a life member of CCA, Texas Wildlife Association and Building Conservation Trust.
Mark has had active leadership roles in State and National Marine Conservation continuously for more than 30 years. Notable conservation highlights through his work with the CCA include key roles in the opening of Packery Channel and elevation of the Kennedy Causeway, the CCA Texas Laboratory for Marine Larviculture at The University of Texas Marine Science Center, the opening of Cedar Bayou and Vinson Slough and most recently testified before a U.S. Congressional Hearing, representing Recreational Anglers concerning Red Snapper regulations.
Mark graduated from King High School in Corpus Christi, and entered college at Southwest Texas State University on a Golf Scholarship where he earned a BBA in Marketing.  Mark attends First United Methodist Church in Corpus Christi, and served as a music leader and counselor at Christian Adventure Camp in Leakey Texas for 14 straight years, and also served on well over a dozen music teams for Walk to Emmaus and Journey to Damascus spiritual retreats.  A native Texan, and married to his wife of 28 years, Robin, Mark enjoys chasing redfish with his fly rod  on the flats surrounding his fishing cabin on the Upper Laguna Madre of Texas, bird hunting, bow hunting and collecting, and hunting with, vintage side by side shotguns.
Carter Smith - Professional Conservationist of the Year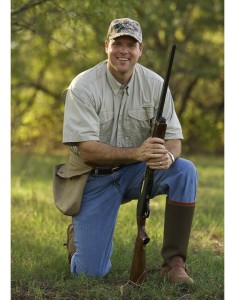 Carter Smith serves as the executive director of the Texas Parks and Wildlife Department (TPWD), a position he has held since January 2008. A native of central Texas, Smith developed his passion for wildlife and the out of doors at a young age while roaming his family's farm and ranch land interests in Gonzales, Williamson, and Edwards Counties. He has a wildlife management degree from Texas Tech and a master's degree in conservation biology from Yale University.  As a wildlife biologist, he has worked projects across the U.S., Mexico, and Canada.
He serves on a number of conservation-related boards of directors and advisory councils, including the Texas Land Trust Council and the Katy Prairie Conservancy. He has served as past President of the Western Association of Fish and Wildlife Agencies, Chair of the Association of Fish and Wildlife Agencies, and as Chair of the Southeastern Association of Fish and Wildlife Agencies. He is also a Professional member of the Boone & Crockett Club and a lifetime member of the Texas Bighorn Society, The Dallas Safari Club, and the Houston Safari Club.  Smith was recently named an outstanding alumnus by Yale University and Texas Tech, and was honored by the Audubon Society with their Victor Emmanuel Conservation Award, the Texas Wildlife Association with the Sam Beasom Conservation Leader Award, and the Botanical Research Institute of Texas with the 2016 International Award of Excellence in Conservation.
At Texas Parks and Wildlife Department, he is responsible for overseeing an agency of 3,100 professionals in 11 different divisions, including Wildlife, Law Enforcement, State Parks, Coastal Fisheries, and Inland Fisheries. Carter and his wife, Stacy, and their son, Ryland, reside in Austin.
Wyman Meinzer - Living Legacy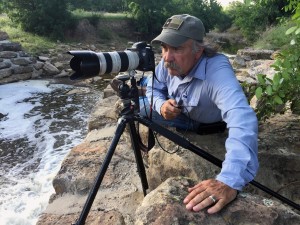 Born in 1950, Wyman was raised on the 27,000 acre League Ranch as a cowboy and consummate outdoorsman, in Knox County of the Texas rolling plains.
Meinzer graduated from Texas Tech in 1974 with a Bachelor of Science degree in Wildlife Management. He was voted "Outstanding Alumnus" in 1987 by the Department of Range and Wildlife Management at Texas Tech University "in recognition for his contribution to wildlife management through writing and photography". He also received the "Distinguished Alumnus," award in 1995 from the School of Agricultural Sciences and Natural Resources in "recognition for professional achievement and contribution to society." In August of 1999, Meinzer was honored to give the graduation commencement address at his alma mater. He was asked to become an Adjunct Instructor in the College of Mass Communications in 2000, teaching for a period of 12 years. During tenure as instructor of senior level, and eventually graduate level students, he was selected "Mass Communications Teacher of the Year," in 2005. From 2000-2002 Wyman served on the "Range, Wildlife and Fisheries Management," advisory board at Tech. In 2009 he received the "Distinguished Alumnus Award," from Texas Tech Alumni Association in recognition of outstanding achievement and dedicated service.
Post graduation Wyman spent five years as a professional predator hunter on the big ranches of the rolling plains, living out of a half dugout on the Pitchfork Ranch. During this period he worked to perfect his photographic skills and now, after 39 years as a professional photographer, Wyman has photographed and/or collaborated on 27 large format books, and his images having appeared on more than 250 magazine covers throughout America. His images have appeared in Smithsonian, National Geographic Books, Natural History, Ebony, Time, Newsweek, U.S. News and World Report, Audubon, Sports Afield, Field and Stream, Outdoor life, Texas Parks and Wildlife, Texas Highways, Korea GEO, German GEO, Das Tier, Airone, Horzu, BBC Wildlife, and a host others.
His writing endeavors have also appeared in dozens of magazines including "The Smithsonian,"magazine, "Outdoor Photographer Magazine," "Sports Afield," Texas Parks and Wildlife," magazine, "Texas Highways," Texas Wildlife Association," magazine, "Petersen's Hunting," magazine, "Korea Geo," "Field and Stream," and many others.
Honors include: "Official State Photographer of Texas," by the 75th Texas State Legislature, the "John Ben Sheppard Jr. Award," from the Texas State Historical Foundation for contributing to the preservation of Texas History through writing and photography, 1997 "National Literary Award," for the book, "Texas Lost: Vanishing Heritage," (with author Andrew Sansom), the "San Antonio Conservation Award," for the natural history book, "Roadrunner," Wyman's first book endeavor, the 2000 "Charley McTee Outdoor Media Award," from the Texas Wildlife Association, the 2003 "Star of Texas Award," from the Gillespie County Historical Society with author John Graves for their collaborative work, "Texas Hill Country," and in 2011 the "Texas Heroes Hall of Honor," from the Frontier Times Museum in Bandera, Texas, and "The A.C. Green Literary Award," presented to a distinguished Texas author for lifetime achievement. Also, his work hangs in perpetuity at the George W. Bush Presidential Library on the SMU campus and in the Ross Perot Museum.
Wyman's career has been the subject of several video and film endeavors, including a short film by Yeti and released in October 2016 titled, "Chasing Light." The list also includes shows for HGTV and other television venues. In October 2017, "BEST MADE," a New York based company creating high quality outdoor gear, produced a catalogue featuring Wyman's photography career and adventures. Wyman was also used as the key personality in a video produced the the School of Agricultural Science and Natural Resources at Texas Tech University.
Meinzer is a self-taught photographer and historian who lives in Benjamin with his wife, Sylinda. Along with his photography, Meinzer loves hunting with rifles, pistols and bow, as well as flying and wood work.
David Baxter, former editor of Texas Parks & Wildlife Magazine, described Meinzer best when he called him a man with the eye of a nineteenth-century impressionist painter and the soul of a buffalo hunter.