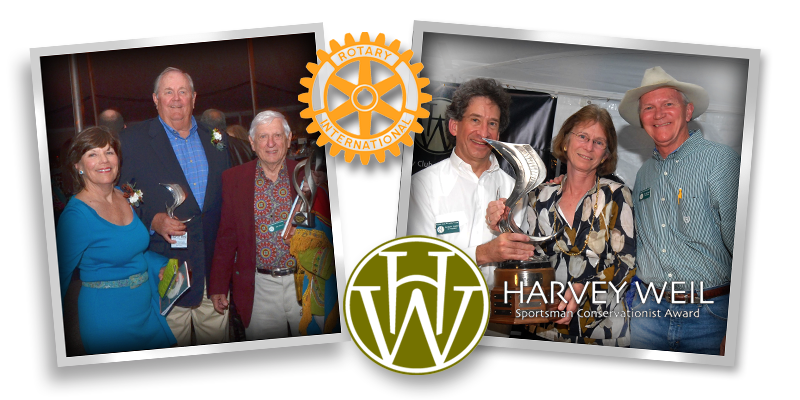 The Rotary Club of Corpus Christi Harvey Weil Sportsman Conservationist Award Dinner honors the life and achievements of Harvey Weil, a longtime South Texas sportsman, attorney, conservationist and Rotarian who dedicated his life to the preservation of nature and sportsmanship.
Each year the earnings from the Award fund are distributed to organizations whose goals are the conservation of marine and wildlife resources. A committee of Rotarians and nationally known conservationists select as recipients those entities or projects which the committee determines will promote conservation in either or both of these important fields. Since 1998 over $790,000 in grant funds have been awarded.
In addition, each year the Harvey Weil Sportsman Conservationist Award and Professional Conservationist Award are presented to internationally known individuals who have been leading conservationists in either the marine or wildlife environments. The recipients will be chosen by a select committee of Rotarians and wildlife and marine conservationists. The award is intended to provide international recognition to such individuals and to continue to promote the conservation and environmental interests in the same manner Harvey Weil did during his lifetime.
In 2014 the Steering Committee began a Living Legacy award as a periodic award to recognize individuals who inspire the love of the outdoors and its conservation through art.