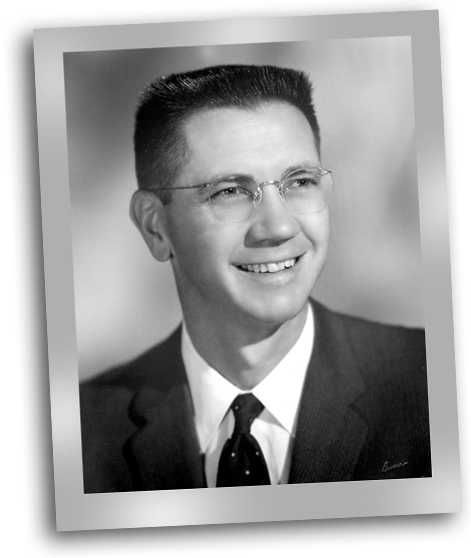 A skilled angler, hunter and naturalist, Harvey Weil was a passionate conservationist.  He was acutely aware of the critical decline of the natural world and he spent his life supporting conservation and environmental interest.
After serving heroically in World War II, Harvey graduated from the University of Texas and Harvard Law School becoming a successful attorney.  Regarded by many as the Dean of maritime lawyers, he represented the Port of Corpus Christi for 42 years and the boards of the University of Texas Marine Science Institute at Port Aransas, Texas, and the National Board of the Sea Grant Program.
His interest in marine science and conservation was also expressed as a founding member of the National Marine Science Institute and the Development Council of the Texas State Aquarium.  Well known in tournament fishing around the world, Harvey was a member of the Port Aransas Rod & Reel Club and President of the Master's International Light Tackle Tournament Association.
Harvey served on many local, state and national boards.  He was a charter member of the Coordinating Board of the Texas College and University System.  He was a Trustee of the Del Mar College Board of Directors and served for sixteen years as a member and Chairman of the Memorial Hospital Board.  Harvey was President of the Rotary Club of Corpus Christi (60-61), a Director of the National Coalition for Marine Conservation, President of the Corpus Christi Chamber of Commerce and on the advisory board of the Caesar Kleberg Wildlife Research Institute.  As a founding member of the Corpus Christi Area Development Committee, he worked to improve area water supplies, develop the Corpus Christi bay front and erect the Harbor Bridge.
Harvey was also a guiding influence in the establishment of the Rob and Bessie Welder Wildlife Foundation.  As his attorney, Harvey encouraged South Texas rancher Rob Welder to set up the foundation to promote research and education in wildlife conservation and management and to endow it with mineral resources.  The foundation is a living memorial to Rob and Bessie Welder and to Harvey who was instrumental in development its operations and activities.
Few are more deserving of recognition for their work in conservation affairs than Harvey Weil.  After his death in 1995, in his honor, his friends in the Rotary Club of Corpus Christi organized this Award fund to carry on Harvey's commitment to the conservation of wildlife and marine environments.