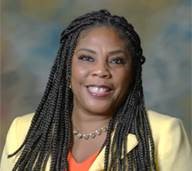 Our program speaker on Thursday will be Sherry Peterson, the "Success By 6"  Director at the United Way of the Coastal Bend.
The "Success By 6" exists to help ensure children in the Coastal Bend area are physically, intellectually and emotionally prepared to succeed in kindergarten.  We are good individually but stronger collectively.  That's why we work with a Coalition to share resources, information and insights to strengthen our collective impact on the lives of children and families in the Coastal Bend area.  They care about the health and well-being of our children and families, and understand the positive impact that early interventions will have on them—and our community as a whole.
Please join us!  We will also be celebrating October birthdays.