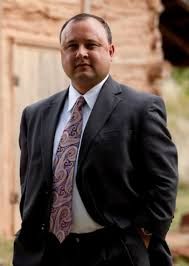 Aaron Alejandro is the Executive Director of the Texas FFA Foundation located in Austin, Texas. In his non-professional hours, Aaron consults with businesses, organizations, education and youth clubs about ways to improve organizational and individual performance. He has more than twenty-five years of experience in management, personal and professional training. His unique style of delivery transcends all age groups and corporate cultures offering a clear message of personal dynamics for success.
The mission statement: FFA makes a positive difference in the lives of students by developing their potential for premier leadership, personal growth, and career success through agricultural education.
The upcoming 89th Annual Texas FFA Convention will be held here in Corpus Christi on July 10-14, 2017.
Join us Thursday to hear Mr. Alejandro, a former Rotarian and Paul Harris Fellow, and celebrate June birthdays!