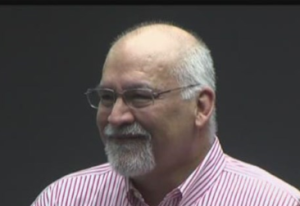 You won't want to miss Thursday's program speaker, Dr. David Abarca.  Dr. Abarca is a professor at Del Mar College and was recently recruited by the FBI to lead a local group devoted to protecting the Nation's cyber infrastructure.
Dr. David Abarca is an assistant professor and information security program director at Del Mar College and he will be discussing the local group which is an offshoot of the FBI's program called "InfraGard". The program is a way for the FBI to get reliable information from cyber experts in the private sector that could help them prevent cyber attacks on businesses.
Sounds fascinating and a great opportunity to bring a friend!