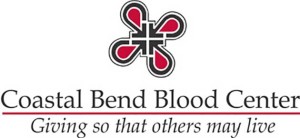 Marissa Ford will be our speaker on Thursday.  Ms. Ford is the Donor Recruiter/Public Relations and Fundraising director at the Coastal Bend Blood Center (CBBC).
The mission statement of  CBBC is, "In partnership with our communities, our mission is to save lives by providing a safe supply of blood, blood components, and related services to patients and hospitals in the Coastal Bend."
Join us Thursday and bring a friend!